Laurel Sherer, BCBA - Program Supervisor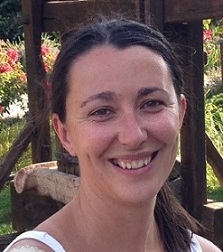 Laurel has been working as a Program Supervisor with IECP since 2012 in Humboldt County. She has a Master's degree in Social Work with an emphasis in rural and Native American communities. Laurel became a Board Certified Behavioral Analyst (BCBA) in 2015. Her educational background also includes a Bachelor's degree in Spanish and Master's level coursework in Transpersonal Psychology.

Laurel has worked with children and teenagers in a variety of settings prior to working at IECP. She is passionate about creating meaningful changes in clients' and their families' lives. Laurel also loves teaching new staff and supervisors about Applied Behavioral Analysis (ABA) and how to apply it's techniques to their work with clients.
---