Charitable Programs
As part of IECP's on-going efforts to contribute to our local community and the community at large, we actively support to the following organizations: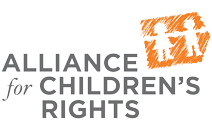 ---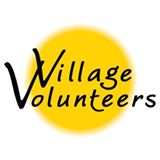 Village Volunteers
-
http://www.villagevolunteers.org/
Village Volunteers (VV) is a 501(c)(3) non-profit organization that works in partnership with rural village and capacity-building programs to support the development of sustainable solutions for community survival, education, and growth.
IECP donations to date (including Matching Funds) $52,879
---

Total of IECP Donations to Date: $139,566
---
---
Social Responsibility
In our ongoing commitment to children and to making their world a better (and lasting) place, IECP has expanded our social responsibility program to include a greater focus on global climate change. An overwhelming majority of climate scientist and children's health experts currently view global climate change as the greatest threat to the world's children. As with our other programs that go beyond the scope of our everyday work for kids (going green, charity matching program), we believe we have a responsibility to act in ways that we feasibly can. Therefore, beginning August 1 2014 IECP implemented the following changes:
·
IECP will not use our financial resources to purchase meat products due to the effects meat production has on the environment, specifically the huge role it plays in contributing to greenhouse gases, deforestation and therefore global warming.
·
IECP will commit to providing locally sourced and organic foods and snacks whenever feasibly available, with a strong commitment to purchasing products and using vendors that support sustainable and ethical agricultural practices.
·
IECP will join the international Meatless Monday campaign and we encourage our staff to sign up via our website and commit to going meatless on Mondays. This is a voluntary program.
For more information on the scientific reasons for going meatless please read below:
The UN's Food and Agriculture Organization has estimated that meat production accounts for nearly a fifth of global greenhouse gas emissions. These are generated during the production of animal feeds, for example, while ruminants, particularly cows, emit methane, which is 23 times more effective as a global warming agent than carbon dioxide. The agency has also warned that meat consumption is set to double by the middle of the century. In other words, our diets and, specifically, the meat in them cause more greenhouse gases carbon dioxide (CO2), methane, nitrous oxide, and the like to spew into the atmosphere than either transportation or industry.
https://www.un.org/apps/news/story.asp?newsID=20772&CR1=warning
http://epa.gov/climatechange/ghgemissions/gases/ch4.html
http://www.google.com/url?sa=t&rct=j&q=&esrc=s&source=web&cd=12&ved=0CG8QFjAL&url=http%3A%2F%2Fwww.csa.com%2Fdiscoveryguides%2Fmeat%2Freview.pdf&ei=-E1hU_CHJuKQ2QWdkYGoBw&usg=AFQjCNHuGidpFV6VZW0eqzVVLp3j11m4zg
http://www.meatlessmonday.com/about-us/
And Fox News:
http://www.foxnews.com/science/2013/11/26/big-methane-burp-cows-refineries-spew-gas/
---
Local Events
Come back for listings of local events going on in your area