Sheri Kennedy, M.A. - Program Supervisor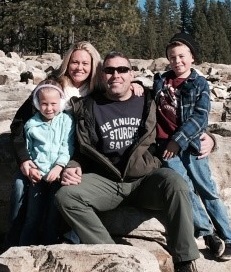 My name is Sheri Kennedy and I have been working with IECP for almost 13 years. I have a bachelor's degree in Recreation Therapy, a credential and master's degree in Special Education (moderate/severe), a preliminary credential and master's in Education Administration, and I am currently working towards completing my BCBA.
I have been working in the field of education for 20 years. I worked as a paraprofessional in the Hope School district in Santa Barbara for 5 years providing direct support to students with moderate to severe disabilities in the general education classrooms. I completed my credentials and master's in Special Education at CSUN and taught at Simi Valley High School for 2 years.
I met Rick Clemens at a district function supporting the inclusion program in SVUSD in 2003. I decided at this time I wanted to challenge myself and support several students in various school districts. I was hired by Rick Clemens in 2003 and was assigned to work and consult with 9 different school districts in southern California.
Today, I continue to support students at all grade levels and work as a Program Supervisor/BID in schools within the LAUSD. I develop, monitor, revise and provide direct supports to students with various disabilities. My focus is on collaboration and positive teamwork with families, teachers, administrators, and BII's while providing proper supports and services to the students we are assigned to. I strongly believe success and progress is accomplished by those who work together and share the same goals.
My husband, Ric, and I have been happily married for 10 years and we have two amazing kids. Sam is 9 years old and Casey is 7.5 years old. We all love the outdoors, going on family road trips and spending time with family and friends.
back to staff page
---